rose hill Library
All the latest news from our school library.

CHOOSING A BOOK
Are you wondering what to read next? There are lots of suggestions in the library to help you choose.
If you know you like a particular type of book or author, check out the suggestions for similar books on the map, or on the shelf where some of the books mentioned on the map have been collected together. You might find something you like even more!
Or you could look in our "Great Reads" folder for books that have been recommended by other children, Mrs Ambrose or the teachers.
Feel free to recommend the books that you love if you think other readers will enjoy them!
If you have read something great at home, please let your teacher know and we can recommend it to other children!
BOOKS OF THE WEEK
Pet's dad is the lighthouse keeper, used to storms, hidden tunnels and legends of sea monsters. But her family's peaceful existence is shattered when war breaks out, because Pet's mum is German, and someone in the village has been leaking secrets to the enemy. Pet and her big sister Mags are determined to find the truth.

This is a thrilling adventure story available as an e-book from Suffolk Libraries. There is also a copy in our school library.

Omar's family has moved house for his mum's dream job and he has to start a new school. Although he likes his teacher and quickly makes a friend, he is wary of Daniel, who seems to be the class bully, and is treated with some suspicion by Mrs Rogers the elderly next door neighbour. When Omar is in the same group as Daniel for a trip to the Science Museum the scene is set for a very fraught day! Available as an e-book from Suffolk Libraries, and one of the new books in our school library.

Culion Island is the only home Amihan has ever known, but it is a colony for those stricken by leprosy, including Ami's own mother. Now the peaceful existence of the residents is threatened by a new government policy, headed by butterfly collecting Mr Zamora, which aims to send all the healthy children to an orphanage on the neighbouring island of Coron. When Ami hears worrying news about her mum, she and her best friend Mari know they need to act fast, setting in motion an exciting journey. You can borrow this book online from Suffolk Libraries, and we have a copy in our school library.

Stella longs to be an explorer, like father Felix, and from her first moments in the Polar Bear Explorers' Club she is plunged into an exciting world of excitement and danger. When the four youngest members of the exploration are separated by a collapsing ice bridge from the rest of the party, they need to work together to have a chance of reaching the ship that will take them home before it sails away from the Icelands...

A great book for those who like books about wizards and mythical beasts. You can borrow it as an e-book from Suffolk Libraries and we have a copy in our school library.

A hurricane washes the cargo from a freight ship and some of the cargo is washed up on an island uninhabited by humans. Most of the cargo is damaged, but one box is almost intact, and when some curious sea otters drag out the soft packaging, they push a button on the robot inside, switching it on. Roz is programmed to learn and keep itself in working order, and also to do no harm to living things, so when a goose nest is accidentally destroyed and only a single egg survives, Roz knows "she" must raise the gosling: but how? Available to borrow as an e-book from Suffolk Libraries.

Tabby loves her Grandad but is not so keen on listening to his tall tales now she is older, nor on taking his old dog Buster for a walk. However, when tragedy strikes, she wants to know more about Grandad's stories and especially about the mysterious House of Clouds above the beach. A lovely story about families, good friends with a bit of mystery thrown in. You can borrow it as an e-book from Suffolk Libraries.

Elizabeth is a beautiful princess, about to marry the handsome Prince Ronald, when a dragon destroys her castle and captures the prince. Not being the kind of princess who sits around doing nothing, she sets off to find him. A funny picture book with clear text, available to borrow online from Suffolk Libraries.

Tick and Ella live on the same planet but inhabit two completely different worlds, until they accidentally come into contact with each other. So begins a gripping adventure for the pair of them, each with different expectations and motives. This a great, fast paced adventure story, full of mystery, humour and warmth, with a strong environmental theme. Available to borrow as an e-book from Suffolk Libraries.

London 1944, and little mouse Pip Hanway's life is about to be turned upside down. When a bomb lands on the umbrella shop where she lives tragedy strikes, and she determines to take the treasured umbrella to the only umbrella museum in the world in Italy. Pip's adventures really begin when she intervenes in an important undercover mission and tries to sail the umbrella down the Thames in an attempt to reach France.

Full of excitement and danger, this is an exciting story set in the Second World War. It can be borrowed as an e-book from Suffolk Libraries.

Patient, gentle and easy-going, silver back gorilla Ivan has spent almost all his life in captivity, with very few memories of his early life. His best friends are an elderly elephant and a stray dog. When baby elephant Ruby arrives, grieving and afraid, he makes a promise to free her from a life of cages and circus tricks. If you love animals and care about how they are treated, you will love this story, which is narrated by Ivan himself. You can borrow it as an e-book from Suffolk Libraries.

It's Great-great-great Uncle Abe's 175th birthday and Frankie's family and friends of the Nothing to See Here Hotel are preparing to celebrate. When Abe's ghost is summoned and a long forgotten part of the hotel is rediscovered, a huge party is planned to re-open it. However, excited as he to meet his ghostly relative, there is something odd about Abe that Frankie can't quite put his finger on.

Full of eccentric magical characters and fast paced action this is a funny and entertaining novel with plenty of appealing illustrations to break up the text. Available as an ebook from Suffolk Libraries.

Elderly meerkat Fearless has been deposed as King of the Sharpeyes and is babysitting a trio of kits, filling their heads with stories of past adventures as well as all the strategies they need to survive in the Kalahari. While foraging one day they come across some items that clearly belong to humans, and Fearless, who wears a special collar from the Blah-blahs takes the kits to return the items, with scary and hilarious adventures on the way. I really enjoyed the meerkat view of the world. You can borrow this book online from Suffolk Libraries.

Flora reads comics about the superhero Incandesto and gleans information from others such as Terrible Things Can Happen To You. When a terrible thing happens to a squirrel, thanks to the next-door neighbour's extremely powerful new vacuum cleaner, she puts her knowledge to use to rescue and revive the little creature, who, despite a loss of fur, seems to be strangely enhanced by his experience. A superhero squirrel, eccentric neighbours and unusual friendships are woven together in a highly original and often funny story. You can borrow it online from Suffolk Libraries.

A lovely story about the increasingly imaginative plans made by a father and child of what they will build together. You will want to look at the beautiful illustrations over and over again to spot all the details. You can borrow it as an ebook from Suffolk Libraries.

Chu's parents are always checking whether he is going to sneeze, and on a trip to the circus we find out why! This book has great, colourful illustrations with lots of detail to spot. Ideal for Key Stage 1, you can borrow it as a read-along e-book from Suffolk Libraries.

Daisy thinks her best friend Gabby's new squirting mini-scooter is absolutely awesome, so naturally she wants one too. Unfortunately it's not Christmas, it's not her birthday and Mum definitely can't afford to buy one at the moment, so Daisy needs to save up urgently. The trouble with her piggy bank, however, is that it's empty! Gabby has some ideas about how Daisy can raise some money... A funny book for younger readers that can be borrowed online from Suffolk Libraries.

The story of a fearsome storm in the Appalachian mountains, a family in danger, and a cattle dog, this is a delightful picture book for older readers. If you love dogs, then you will enjoy this story. You can borrow it as an e-book from Suffolk Libraries.

Christmas 1940: Col, evacuated to stay with his aunt in Derbyshire, is looking forward to seeing his sister Rose for Christmas who is working in London. In a cottage in the countryside, some very unusual friends are stirring, willing him to find them.

The Guardians need his help to defeat an unseen enemy whose power is plunging the world into darkness. This is a thrilling and exciting book that sets a fantasy story against a historical background. A quite long, challenging read for confident Year 6 readers, which can borrowed from Suffolk Libraries.

Something strange has appeared in the local pond and amazingly bookworm Josh, animal lover Alita and action loving trainee wizard Kit can hear the local animals speaking! Wizard librarian Faith and the three children investigate, and find that magic from long ago is having an alarming effect on mermaids in a Scottish loch. What is more, Kit is finding it increasingly difficult to control her magic... A funny, exciting story about monsters, magic and books, ideal for reading aloud.

Twins Fox and Fibber are used to competing with each other for everything, and have developed some very unappealing traits to ensure they have an advantage over each other, and indeed, everyone else. Join the twins in a funny and thrilling adventure in which they attempt to prevent the evil Morg from destroying the two worlds, an where they discover hidden depths to themselves and each other. Available to borrow from Suffolk Libraries.

Erika's help is needed for the second time by the Dream Team - the motley assortment of characters who look after dreamers and police their dreams – and she can't wait to fall asleep for her next adventure. This time the team find themselves up against formidable opposition, not only to rescue the dreamer from her nightmares, but to help her find the confidence that she needs in her daytime life…

An exciting and entertaining adventure story with a difference, with plenty of humour, which you can borrow online from Suffolk Libraries.

Jack and Picklewitch have a great friendship, but when Archie the "Cuckoo Cousin" comes to stay, will three make a crowd? There are plenty of clues that show Archie's real intentions, and funny misadventures happen as a result of their magical meddling. The way Picklewitch cares for the garden and all its varied inhabitants makes this series a bit different from other stories with magical characters. A funny, gentle story which is available to borrow online from Suffolk Libraries.

What would it be like to live a life of privilege in a safe, orderly, colourless world, where in spite of everything, you have a strong feeling that you don't belong? Echo knows, but she has a spirit of adventure that leads her into frequent mischief, to the despair of her companion, Prince Horace. The unexpected and accidental arrival of an eccentric explorer from an unheard of city plunges Echo and her pet lizard into a journey that opens up a world of possibility, discovery and perilous adventure!

Fast paced and funny, this is an entertaining and exciting adventure story which can be borrowed as an e-book from Suffolk Libraries.

Max is a very brave kitten who is pretty sure he should be chasing a mouse... but he doesn't know what one looks like! When he sets off to find one, he comes across all kinds of different animals who point him in the right direction, until he finds what he is looking for - or does he?

A delightful picture book, available to borrow online from Suffolk Libraries.

Izzy is obsessed with myths of Ancient Greece and has her own unique way of telling them to make a point to her friends. Funny versions of Echo and Narcissus and King Midas among others, which can be borrowed as an e-book from Suffolk Libraries.

On her way to a new home, orphan Seren is left in charge of a parcel by a very nervous fellow traveller in the station waiting room. When he does not return, she is forced to take the parcel with her, having been told to hide it from "Them". Intrigued by what she can see through a tear in the paper, she unwraps the package to find a clockwork crow, with a warning not to assemble it. When she arrives at her new home, it is nearly deserted, and the son of the family has mysteriously disappeared...

A little bit scary, a little bit funny and a story to keep you hooked. You can borrow it as an e-book from Suffolk Libraries.

This is a lovely picture book telling the story of a little boy who finds a whale washed up on the shore. You can borrow the ebook from Suffolk Libraries.

Sam's friend Bernard invites him to go camping, although neither of them really wants to go: how can they be sure there won't be bears, or wolves or aliens out there? To make things even worse, Sam's annoying cousin from Hong Kong goes along with them, and they meet their arch enemy Ralph from school at the campsite. How will they make sure they survive the weekend? A funny adventure story in short chapters with memorable characters. Available to borrow online from Suffolk Libraries.
READERS' CHOICE
Recommended by Year 3

Recommended by Year 4

Recommended by Year 5

Recommended by Year 6

The story starts when an orphan named Elsie escapes a horrible orphanage and hears of an animal called "the ice monster" and becomes intrigued even more highly when a large gathering of civilians crowd around the natural history museum to see this fantastic beast. To learn more, you will have to read this amazing book!

Recommended by Year 5
FOCUS ON NON FICTION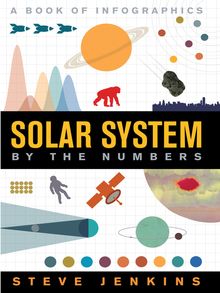 Lots of facts about the solar system - available as an e-book from Suffolk Libraries